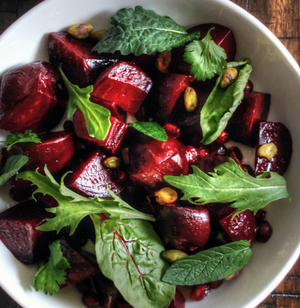 Vegetarian? Grilling Is For You!
Grilling isn't just for meat-eaters. In fact, many vegetarian options reach their fullest potential on the grill.  High heat, rich flavors, and beautiful grill marks enhance vegetarian cooking just as much as any meat-based dish.  However, as any seasoned cook knows, vegetarian grilling isn't just tossing some veggies on the grill and calling it a day. A little care, some planning, and a bit of adventure go a long way towards making vegetarian grilling fun, festive, and perfect every time. 
Vegetarian Cooking on the Grill
As mentioned above, grilling provides many benefits. High heat produces flavors that can't be gained at lower temps. Also, it drives off water and intensifies the flavors already present. Charred edges are crisp, tasty, and beautiful. Furthermore, grilling is quick, pleasing hungry diners. Vegetarian cooking benefits from all of these features. Smoky eggplant, summer squash crisscrossed with charred marks, and meaty mushrooms are just the beginning. 
When cooking vegetables, remember their low-fat high-moisture nature. A coating of tasty oil or marinade helps them both taste great and not stick. Also, high heat prevents sticking by drying and crisping surfaces.
Heat Control In Grilling
However, grilling has potential pitfalls, not least when it comes to vegetables. Not only does vegetarian cooking on the grill risk dried out and leathery results, but also mushy and collapsed ones. In order for vegetarian grilling to be perfect every time, heat control is vital. This is where the Kamado Joe grills come in with their partner the iKamand grill temperature controller.  The Pro Joe line of grills make grilling efficient and easy. Furthermore the iKamand makes a grill as precise as an oven, providing great results for all your vegetarian cooking. 
Familiar Recipes, Perfect Every Time
Now, what dishes should you grill up for your vegetarian guests?  Here's a list to start with, of familiar grilled items that need barely any changes.
Pizza and Flatbreads

Fruit, in foil packs or directly on the grill

Vegetable kebabs

Polenta slabs

Marinated tofu

Veggies, in foil packs or directly on the grill

Veggie Burgers, storebought or homemade.
Just be certain to reserve tongs, forks, and platters for your vegetarian cooking, as well as a dedicated spot on the grill, in order to prevent cross-contamination. Or have an all-vegetarian grilling session! Your options won't be limited, as you'll soon see.
Think Outside The Box While Grilling
Furthermore, there are many less familiar options for satisfying vegetable cooking on the grill. Here are some foods that take surprisingly well to grilling: 
Seitan and other vegetarian proteins

Romaine lettuce

Cabbage, Brussels sprouts, and other cruciferous veggies

Quesadillas

Halloumi, kefalotyri, and other suitable cheeses

Green onions, served with romesco sauce
As you can see, there are many different options for vegetarians on the grill.  You can build on these ideas to create your own dishes and menus. Grill confidently with Cinder knowing your food will turn out perfect every time. 
Never Overcook Again
Try this on Cinder Grill Today