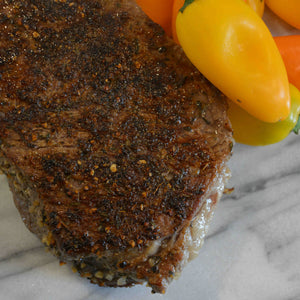 Five Ways To Use Barbecue Sauce in Grilling
Barbecue sauce, that rich smoky condiment. It brings mouthwatering spice, sweetness, and a tasty tang of molasses to any food we put it on. It's almost synonymous with grilling, which leads us to irony. Coating food with barbecue sauce and then grilling it is a surefire way to burn everything. That's because of the high sugar content. However, there are many ways we can turn that sugar to our advantage, along with the other components. Read on for five ways to use barbecue sauce to enhance the flavor and texture of your grilled food.
In a Pre-Grilling Brine
Before grilling most proteins, brine them. To start with, brining meat seasons it thoroughly. Also it tweaks the protein structure so the meat retains more moisture when cooked. Even tofu, which is not strictly meat, benefits from this treatment. Furthermore, brining is a convenient way to introduce flavors, and adding sugar to brines improves their effects. So add some barbecue sauce to your brine! A cup or two in a couple of quarts of brine will bring plenty of flavor and moisture-loving sugar. You'll taste the difference.
As an Ingredient in the Mix
Ground meat dishes work brilliantly on the grill. The high heat produces a lovely crust and helps them hold together. However, pure meat tends to stick together too well, cooking up tough and dry. Why not add some tasty moisture to the mix? Barbecue sauce mixed into your favorite grilled meatball or well-done burger recipe improves both the flavor and texture of your grilled food. Furthermore, because the barbecue sauce is inside the food it's not prone to burning.
Barbecue Sauce the Ingredient Part 2
Pulled pork and pulled brisket are justly famous dishes, but did you know you can shred many more grilling options? Pulled chicken, pulled turkey, even pulled salmon are on offer, as are vegetarian versions as well. One of the benefits of shredded food is that it easily extends to serve more guests, especially when served on buns or as wraps. Another is that all the exposed surface area provides room for flavor to stick to the food. Therefore, enhance the first and fulfill the second by adding barbecue sauce! It works just as well to add flavor and moisture after grilling as during.
Also, here's a secret: if you overcook something, you can rescue it by shredding it and saucing it. Claim you meant to do it while your guests praise your delicious creation! We won't tell!
Barbecue Chicken Grilled Pizza
Grilled pizza is smoky, toasty, chewy, and all around glorious. What could make grilling pizza even ? Use barbecue sauce on it! Specifically, use it as the pizza sauce, with a topping of shredded or sliced chicken, mozzarella, and perhaps caramelized onions. There's a reason this is the pizza that founded a nationwide chain. However, no commercial pizza can match your own, handmade and grilled and eaten fresh from the fire.
Glaze Your Food (Carefully!)
As mentioned above, the problem with using barbecue sauce directly on the grill is that it burns, due to the high sugar content. However, on the way to burning, sugar caramelizes. If you keep control of the timing you can use barbecue sauce to create a beautiful glaze for your food.
Here are a few tips: brush the sauce onto the food and let it sit undisturbed for a few minutes. After that, keep a close eye on it and your tongs in hand.  Remember, your sweet roasty glaze can turn to a charcoal coating in a blink of an eye.
A Note On Toppings, Flavor and Texture
It's always worth serving some barbecue sauce on the side, along with a variety of other toppings. Each additional topping, be it sliced onions or crumbled bacon or our hero barbecue sauce, multiplies the options to adjust sauciness, crunchiness, and other aspects of flavor and texture. Thus, a few toppings can turn a few dishes into a feast.  And, none works harder for you than barbecue sauce!
Never Overcook Again
Try this on Cinder Grill Today