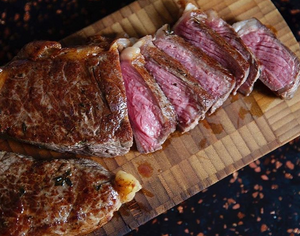 A Cosy Thanksgiving From the Cinder Grill
Thanksgiving warms our hearts and opens the holiday season. Even though this year our gatherings are likely to be smaller, the essential pleasures of Thanksgiving don't need to change. With the Cinder Grill, you can make a festive, easy dinner to celebrate all you're thankful for, this year and always. We've assembled a sample menu for an easy Thanksgiving, but do remember this is just a guideline. Feel free to swap in or modify recipes as you please.
Whether you cook this entire menu or just segments, we know your Thanksgiving will be festive. Our goal is a happy, easy Thanksgiving for you and your family. There may be fewer guests around your table this year, but your easy dinner will be just as delightful. Also, just as delicious, when cooked on the Cinder Grill.
Never Overcook Again
Try this on Cinder Grill Today