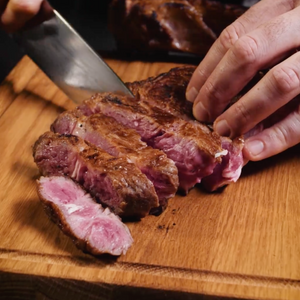 Carnivore Diet Meal Plans: Six Dishes That Aren't Steak
Steak is a tasty mainstay of Carnivore Diet meal plans. It's savory, rich, meaty, and pretty easy to cook. However, all diets need variety for both nutrition and pleasure, especially a restrictive diet. For the Carnivore diet, variety means a regular rotation of different types of meat. Here are six of our best animal-based recipes with suggestions, even for carnivore breakfast!
They say variety is the spice of life. Therefore, we hope these varied recipes inspire you to explore the full range of possibilities. Whatever dishes you choose to include in your Carnivore diet meal plans, the Cinder Grill is ready to help you cook them easily and perfectly. 
Never Overcook Again
Try this on Cinder Grill Today